6th Midwifery 2019
About Conference
ABOUT CONFERENCE:
Following the Overwhelming success of our previous conferences, we are delighted to announce 6th World Congress on Midwifery and Womens Health held during September 9-10, 2019 at Baltimore, USA. The main theme of our conference is "Excelling Innovations in Midwifery and Nursing for Women's Health"
Midwifery is the health science and health profession that deals with pregnancy, childbirth, and the postpartum period (including care of the new-born), besides sexual and reproductive health of women throughout their lives. Midwifery is a distinct profession from nursing, although there is a shortened training route for registered adult nurses. Midwives are involved during all stages of a woman's pregnancy, labour and early postnatal period. Midwives are qualified to assist with a normal vaginal delivery while more complicated deliveries are handled by a health care provider who has had further training.
The 6th Midwifery 2019 intends to gather all the people across the globe like students, lecturers, Assistant Professors, Professors, Directors, Chairman, Chancellor, Scientists, Doctors, Managing Directors, Chief Executive Officers, Presidents and Noble Laureates and base a platform for them to share their experience, knowledge and research work, recent advancements in the field of Midwifery and suggest for the development of Midwifery.
Aim:
6th Midwifery 2019 aim is to bring leading Midwives,Nurses,Gynecologists,Pediatricians,Nurse practitioners,Physicians,Nurses,researchers, professors and scientists to discuss strategies and advancements in Midwifery and Women's Health.
6th Midwifery 2019 also gives first in importance to provide interdisciplinary forum for Directors, Researchers, Scientists, Academicians and Educators to present, share the knowledge and discuss the most recent innovations, trends, and concerns, clinical challenges encountered and the solutions adopted in the fields of Midwifery and Womens Health.
Who can attend?
6th Midwifery 2019 creates a platform for all the individuals like Nurse Midwives, Gynecologists, Obstetrics, Community Health Workers, Nursing Clinical Director, Midwife Nurse Educator, Nurse Researcher, Nurse Manager, Nurse Practitioner, Registered Nurse, Staff development educators, Directors, Preceptors, Continuing education specialists, Nurse practitioners, Nursing researchers, Nursing Instructor, Health Care Professionals, Health care Administrators, Physicians, Nursing Lecturers and Nursing Training Institutes to gather at the conference and share their knowledge.
Why to Attend???
6th Midwifery 2019 provides a global platform for exchanging ideas and makes us updated about the latest innovations in Midwifery and Women's Health
Opportunity to attend the presentations delivered by Eminent Scientists from all over the world
Accepted abstracts will be published in Journal of Nursing and Healthcare and provided with DOI
Global networking: In transferring and exchanging Ideas
Best poster presentations and young Scientist Awards
A Unique Opportunity for Advertisers and Sponsors at this International event
Importance & Scope:
Midwifery encompasses care of women during pregnancy, labor, birth, and during the postpartum period, as well as care of the newborn. It includes a measure that aims preventing of health problems in pregnancy, the detection of abnormal conditions, acquiring the medical assistance when necessary, and the execution of emergency measures in the absence of medical help. Midwifery practice throughout the world remains as culturally established, and the specific standards and education for midwives varies by country .There is also need for enhancing quality training and implementing technologies. As there is global crisis of skilled and energetic midwives services, awareness must be created about the roles of midwives as well as to fulfill the increasing needs of more midwives all over the world. This conference would create a platform for the entire medical and health professionals to share their knowledge, insights and strategies in interactive peer-to peer round tables.
Sessions/ Tracks
6th Midwifery 2019 intends to gather all the people across the globe like students, lecturers, Assistant Professors, Professors, Directors, Chairman, Chancellor, Scientists, Doctors, Managing Directors, Chief Executive Officers, Presidents and Noble advancements in the field of Midwifery and suggest for the development of Midwifery. London is the global center for Laureates and bases a platform for them to share their experience, knowledge and research work, recent higher education and research. According to the QS World University Ranking, it has the highest number of international students.
Track 1: Midwifery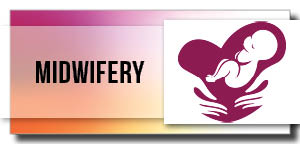 Midwifery is a health care or medical profession, in which it deals with care to childbearing women during their pregnancy, labour and birth, and during the postpartum period (including care of the new-born), includes assisting with breastfeeding, besides sexual and reproductive health of women throughout their lives. A practitioner of midwifery is known as a midwife, which they strive to help women to have a healthy pregnancy and natural birth experience. Midwifery practice throughout the world remains as culturally established, and the specific standards and education for midwives varies by country. When a pregnant woman requires more care beyond the midwife's practice, they refer women related to obstetricians or perinatologists who are medical specialists in complications related to pregnancy and birth, includes surgical and instrumental deliveries.
Track 2: Traditional Midwifery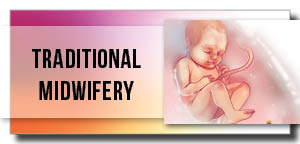 Traditional midwife, is a care provider for pregnancy and childbirth. Traditional midwives generally provide basic health care, support and advice during and after pregnancy and childbirth, based on experience and knowledge acquired through the traditions and practices of the communities where they originated. They perceive their role to include promoting the change in societal attitudes towards birth, and favoring the "art" of midwifery founded on maternal or compassionate instincts, rather than over-medicalization of this natural event.
Track 3: Midwifery Practice and Education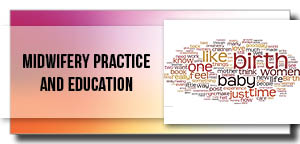 Midwifery is a self-regulating profession in most of the countries. In many Universities, Midwifery is a dynamic and innovative program which includes the in active clinical practice, leading edge research, and professional leadership. A midwife is recognized as a responsible and accountable professional who works in cooperation with women to give the necessary support, care and advice during pregnancy. The midwife has an important task in health counseling, Practice and education, not only for the women, but also within the community.
Track 4: Womens Health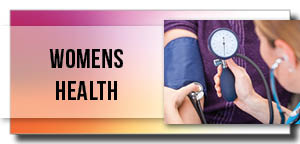 Womens experience of health differs with unique issues. Unique issues include pregnancy, menopause, reproductive health and conditions of the female organs. The presence of one or more additional disorders from other non-reproductive disease such as cardiovascular disease contributes to both the mortality and morbidity of pregnancy, including preeclampsia. Despite, breast cancer remains the commonest cancer in women in most of the countries, and is one of the more important chronic diseases of women.
Track 5: Menstrual Cycle
The menstrual cycle is the regular and natural change that occurs in the female reproductive system. This is a cycle of bodily changes controlled by the female hormones that cause a regular bleed, comes from the uterus. Regular menstrual periods in between the puberty and menopause are usually a sign that your body is working normally and healthy. Most of the women reports have some symptoms during the one to two weeks prior to menstruation.
Track 6: Pregnancy
Pregnancy, also known as gestation, is the state of carrying a developing embryo or fetus within the female body. After the egg is fertilized by a sperm and then implanted in the lining of the uterus, it develops into the placenta and embryo, and then into a fetus. Childbirth usually occurs around 40 weeks or just over 9 months from the last menstrual period (LMP). Babies born before 39 weeks are considered early term while those before 37 weeks are premature birth. Symptoms of early pregnancy may include missed menstrual periods, tender breasts, nausea and vomiting, hunger, and frequent urination.
Track7: Neonatology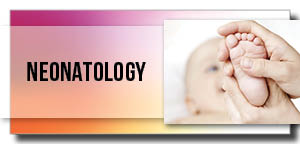 Neonatology is the medical specialty of pediatrics that consists of the medical care of newborn babies, especially the ill or premature newborn. A Neonatal Intensive Care Unit (NICU) is usually a practice for the hospital that is devoted to the care of critically sick babies. Neonatologists may also act as general pediatricians, providing well on the newborn evaluation and care in the hospital where they are based.
Track 8: Pediatrics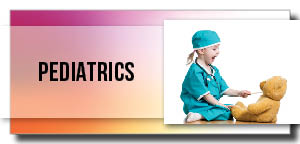 Pediatrics is the field of medicine that is concerned with the health of infants, children, and adolescents for their growth and development. Pediatricians are the medical practitioner or doctor who manages the health of the child, including physical, behavior, and mental health issues. The major focus of early pediatrics was the treatment of infectious diseases that affects the children. The aim of the study of pediatrics is to reduce infant and child rate of deaths and to control the spread of infectious disease.
Track 9: Maternal and Child Health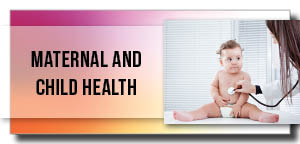 Maternal and child health majorly refers to the health of mothers, infants, children, and adolescents. The Maternal and Child Health (MCH) supports a broad array of programs to improve the availability and access to high quality preventive and primary health care for children, and for the reproductive health care of women. Both maternal and child health are interdependent and significantly contributing to high burden of mortality worldwide.
Track 10: Women Oncology
Oncology is a field of medicine that deals with the prevention, diagnosis, and treatment of cancer. A medical professional or practitioner who practices oncology is an oncologist. The common oncology specialties include the gynecologic, which deals with the treatment of women, with cancer of the female-specific organs and pediatric, which is related to the treatment of children with cancer.
Track 11: Breast Diseases
Breast diseases can be classified by a group of conditions marked by changes in breast tissue that are benign (not cancer).Most of breast diseases are noncancerous. They can be classified either with disorders of the integument, or disorders of the reproductive system. There are different types of breast diseases, including some types caused by an increase in the number of cells or by the growth of abnormal cells in the breast ducts or lobes.
Track 12: Uterine Diseases
The uterus or the womb is the place where a baby grows when a woman is pregnant. The first sign of any problem with the uterus may be bleeding between periods or after sex. Causes can include the hormones, thyroid problems, uterine fibroids, polyps, cancer, infection, or pregnancy. Treatment can depend on the cause.
Track 13: Gynecology & Obstetrics
Gynecology & Obstetrics is a branch of medicine that specializes in the care of women during pregnancy and childbirth and in the diagnosis and treatment of diseases of the female reproductive organs. It also specializes in issues of other women's health, such as menopause, hormone problems, contraception (birth control), and infertility. It is commonly abbreviated as OB-GYN, OBG or O&G. Obstetrician-gynecologists are physicians who possess special knowledge, skills and professional capability in the medical and surgical care of the female reproductive system and their associated disorders.
Track 14: Reproductive and Sexual Health
Reproductive health generally refers to the diseases, disorders and conditions that affect the functioning of the male and female reproductive systems during all stages of life. Planning and having a healthy pregnancy is essential to the health of women, infants, and families and is especially important in preventing teen pregnancy and childbearing. Most of the Women's came across many unique health issues related to reproduction and sexuality which are responsible for many health related problems experienced by women during their reproductive years (aged 15–44), of which unsafe sex is a major risk factor. To maintain Reproductive and Sexual Health, people must know the accurate information and the safe, effective, and acceptable contraception method of their choice.
Track 15: Women Reproductive Cancer
Reproductive cancers are cancer that is related to the organs in reproduction. The most common reproductive cancers in women are cervical cancer, ovarian cancer, uterine cancer, vaginal cancer, Vulvar cancer. Cervical cancer is the Cancer of the cervix, the lower end of the uterus that extends to the vagina. Ovarian cancer is the Cancer in the ovaries, the two organs that make female hormones and produce a woman's eggs. Uterine cancer is the Cancer in the uterus (womb), the organ where the baby grows when a woman is pregnant. Vaginal cancer is the Cancer of the vagina, the hollow channel that leads from the uterus and cervix to the outside of the body. Vulvar cancer is the Cancer of the vulva, the area around the opening of the vagina.
Track 16: Midwifery Nursing Practice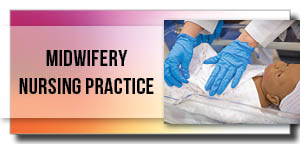 Nurse-Midwife is a registered nurse with additional training as a midwife who delivers infants and provides prenatal and postpartum care, newborn care, and some routine care (such as gynecological exams) of women. Certified nurse-midwives or certified midwives are skilled health professionals who practice in a wide variety of clinical settings, diagnosing and treating patients as well as referring them to a specialist, if required. Midwife nursing practice includes the Evidence based practice (EBP) which is the conscientious use of current best evidence in making decisions about patient care and treatment.
Track 17: Reproductive Endocrinology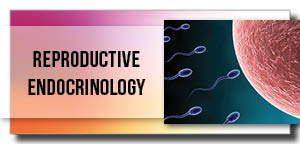 Reproductive endocrinology is a field of medicine that identifies and treats infertility in both men and women. Reproductive endocrinology is a surgical subspecialty of obstetrics and gynecology that trains physicians in reproductive medicine addressing hormonal functioning as it pertains to reproduction as well as the issue of infertility. This is a medical specialty for infertility, menopause, and other issues with reproductive hormones. This specialty sometimes is called as reproductive endocrinology and infertility because much of their work focuses on helping women to become pregnant and carry a baby to term. A Reproductive Endocrinologist is a fertility specialist that specializes in Polycystic ovarian syndrome (PCOS), Endometriosis, congenital adrenal hyperplasia, Tubal factor infertility, Male factor infertility, Fertility preservation, Congenital uterine anomalies, Other disorders of the female reproductive tract.
Market Analysis
Why Baltimore
Baltimore is the largest city in the State of Maryland, and the 30th-most populous city in the United States. Baltimore was established by the Constitution of Maryland and is an independent city that is not part of any county. Founded in 1729, Baltimore is the second-largest seaport in the Mid-Atlantic. The city's Inner Harbor was once the second leading port of entry for immigrants to the United States and a major manufacturing center. With hundreds of identified districts, Baltimore has been dubbed a "city of neighborhoods". Baltimore has more public statues and monuments per capita than any other city in the country, and is home to some of the earliest National Register Historic Districts in the nation, including Fell's Point, Federal Hill, and Mount Vernon, which were added to the National Register. Baltimore is in north-central Maryland on the Patapsco River close to where it empties into the Chesapeake Bay. The city is also located on the fall line between the Piedmont Plateau and the Atlantic Coastal Plain, which divides Baltimore into "lower city" and "upper city". Baltimore is almost completely surrounded by Baltimore County, but is politically independent of it. It is bordered by Anne Arundel County to the south. Baltimore lies within the humid subtropical climate zone, with four distinct seasons.
Baltimore's history and attractions have allowed the city to become a strong tourist destination on the East Coast. It exhibits examples from each period of architecture over more than two centuries, and work from many famous architects such as Benjamin Latrobe, George A. Frederick, John Russell Pope, Mies van der Rohe and I. M. Pei. The city is rich in architecturally significant buildings in a variety of styles.
Major Midwifery Universities in USA
Stony Brook University
Laurentian University
Frontier Nursing University
Midwives College of Utah
Columbia University
NYU Rory Meyers
Birthwise Midwifery School
Nell Hodgson Woodruff
Birthingway College of Midwifery
Societies in Asia
Afghan Midwives Association
Bangladesh Midwifery Society
Cambodian Midwives Association
Zhejiang Midwives' Association (An Affiliate of the Zhejiang Nurses' Association)
AssociaÒ«ão das Parteiras de Timor-Leste
Hong Kong Midwives Association
Society of Midwives of India
Ikatan Bidan Indonesia | Indonesian Midwives Association
Japanese Midwives Association
Japan Academy of Midwifery
Japanese Nursing Association, Midwives' Division
Korean Midwives Association
Sarawak Midwives Association
Mongolian Midwives Association
New Zealand College of Midwives
Midwifery Association of Pakistan
Sri Lanka Nurse Midwives Association
Taiwan Midwives Association
Vietnamese Association of Midwives
Societies in World Wide
National Association of Certified Professional Midwifes (US)
Association of Women's Health, Obstetric and Neonatal Nurses (AWHONN) (US)
American Health Care Association
Australian Nursing Federation
Academy of Neonatal Nursing (US)
European Midwives Association
Danish Association of Midwives
Estonian Midwives Association
Federation of Finnish Midwives
Midwives Association of Georgia
Icelandic Midwives' Association
Norwegian Nurses Association
Swedish Association of Midwives
Austrian Midwives Association
Association of Radical Midwives
Nurses and Midwives Association of Slovenia
Polish Midwives Association
Czech Confederation of Midwives
Société Française de Maïeutique
German Midwives Association
The Society of Midwives of South Africa
Ethiopian Midwives Association
Uganda Private Midwives Association
Association Nationale des Sages Femmes de Madagascar
Birmingham University Midwifery Society
Bournemouth Midwifery Society
University of Bradford Midwifery Society
Brighton Midwifery Society
Cardiff Midwifery Society
UCLan Midwifery Society
LJMU Midwifery Society
University of Chester Midwifery Society
CCSU Midwifery Society
CULSU Midwifery Society
Global market for Women's Health:
The global market for women's health therapeutics will grow from nearly $33.0 billion in 2015 to nearly $40.6 billion by 2020, with a compound annual growth rate (CAGR) of 4.2% for the period of 2015-2020.
The infertility treatment devices market is expected to reach USD 3,698.92 Million by 2020 from USD 1,822.32 Million in 2015, at a CAGR of 15.21%. Infertility treatment devices are used in assisted reproductive technologies (ART) like in vitro fertilization, intracytoplasmic sperm injection, and surrogacy for the treatment of infertility.
Analysis of Midwifery professionals and Nursing professionals :
Midwifery Workforce distribution in 73 Countries: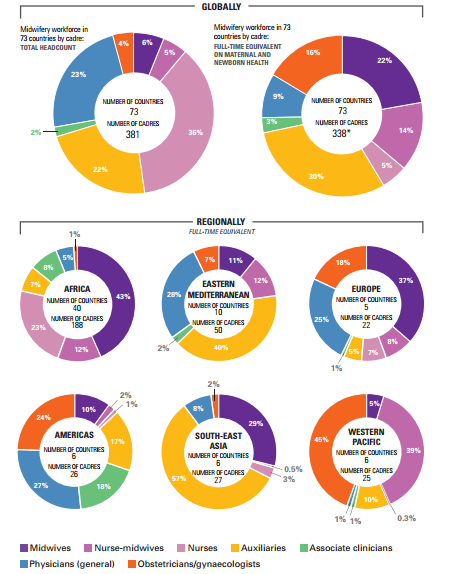 Learn More
LEARN MORE
Midwifery Universities in Asia:
National University of Singapore | Kyushu University | Midwifery Conferences 2019 | Midwifery Conferences 2019 UK | Pregnancy Conferences | The University of Hong Kong | Tsinghua University | Gynecology Conferences | Fudan University | City University of Hong Kong | Midwifery Conferences 2019 USA | Sexual Health Conferences | Chinese University of Hong Kong | Reproductive Medicine Conferences | Peking University | Midwifery conferences 2019 | University of Science and Technology of China | Midwifery Research Conferences | International Midwifery Conferences | Pohang University of Science and Technology | Women Health Conferences | Universiti Malaya | Midwifery conferences 2019 USA | Womens Health Conferences | Zhejiang University | Midwifery Meetings | Sexual Health Conferences | Peking University | Seoul National University | Midwifery Conferences 2019| Midwifery Conferences 2019 UK | National Taiwan University | Midwifery Conferences 2019 Australia | National Yang Ming University | Pregnancy Conferences | University of Indonesia | University of the Philippines | Midwifery Research Conferences | Midwifery Conferences 2019 | Womens Health Conferences | Gynecology Conferences | University of Tsukuba | Midwifery Conferences 2019 UK | Bandung Institute of Technology | Indian Institute of Technology | West Bengal University of Health Sciences | Midwifery Conferences 2019 USA | Beijing University of Chinese Medicine | Midwifery Conferences 2019 Australia | Nursing Midwifery Conferences | National Tsing Hua University | Nanjing University | Kyung Hee University
Midwifery Universities in USA:
Frontier Nursing University | Midwifery Conferences 2019 UK | East Carolina University | Midwifery Conferences 2019 | Midwifery Conferences 2019 UK | University of Colorado Denver | Midwifery Conferences 2019 Australia | University of Illinois at Chicago | Midwifery Conferences 2019 | Womens Health Conferences | Pregnancy Conferences | Midwives College of Utah | Midwifery Meetings | Gynecology Conferences | Bastyr University | Reproductive Medicine Conferences | Fairfield University | Midwifery Conferences 2019 | Shenandoah University | Midwifery Research Conferences | Stony Brook University | Midwifery Conferences 2019 Australia | Birthwise Midwifery School | Women Health Conferences | Midwifery Conferences 2019 USA | Sexual Health Conferences | Columbia University School of Nursing | Birthingway College of Midwifery | Womens Health Conferences | Midwifery Conferences 2019 USA | Nell Hodgson Woodruff School of Nursing | Reproductive Medicine Conferences | International Midwifery Conferences | The University of Pennsylvania School of Nursing | Nursing Midwifery Conferences | NYU Rory Meyers College of Nursing | Midwifery Conferences 2019 UK | Thomas Jefferson University | Capella University | Midwifery Conferences 2019 Australia | Vanderbilt University School of Nursing | International Midwifery Conferences | Old Dominion University | Northeastern University | Midwifery Research Conferences | Texas Tech University Health Sciences Center | Midwifery Conferences 2019 | Charles R. Drew University of Medicine and Science | Womens Health Conferences | Seattle University | Midwifery Meetings | The University Of Oklahoma Health Sciences Center | Liberty University
Major Midwifery Associations around the Globe:
National Association of Certified Professional Midwifes (US) | Women Health Conferences | Association of Women's Health, Obstetric and Neonatal Nurses (AWHONN) (US) | Midwifery Conferences 2019 | Nursing Midwifery Conferences |American Health Care Association | International Midwifery Conferences | Reproductive Medicine Conferences | Australian Nursing Federation | Academy of Neonatal Nursing (US) | Midwifery Research Conferences | Nursing Midwifery Conferences | European Midwives Association | Midwifery Conferences 2019 USA | Danish Association of Midwives | Midwifery Conferences 2019 Australia | Sexual Health Conferences | Estonian Midwives Association | Women Health Conferences | Federation of Finnish Midwives | Midwives Association of Georgia | Pregnancy Conferences | Icelandic Midwives' Association | Midwifery Conferences 2019 Australia | Reproductive Medicine Conferences | Norwegian Nurses Association | International Midwifery Conferences | Swedish Association of Midwives | Austrian Midwives Association | Midwifery Conferences 2019 UK | Association of Radical Midwives | Nurses and Midwives Association of Slovenia | Women Health Conferences | Polish Midwives Association | Czech Confederation of Midwives | Société Française de Maïeutique | International Midwifery Conferences | German Midwives Association | Pregnancy Conferences | Midwifery Research Conferences | The Society of Midwives of South Africa | Ethiopian Midwives Association | Midwifery Conferences 2019 Australia | Uganda Private Midwives Association | Midwifery Conferences 2019 | Association Nationale des Sages Femmes de Madagascar | Birmingham University Midwifery Society | Nursing Midwifery Conferences | Bournemouth Midwifery Society | Gynecology Conferences | University of Bradford Midwifery Society | Brighton Midwifery Society | Midwifery Meetings | Cardiff Midwifery Society | UCLan Midwifery Society | LJMU Midwifery Society | University of Chester Midwifery Society | International Midwifery Conferences | CCSU Midwifery Society | CULSU Midwifery Society
Midwifery Societies:
Bangladesh Midwifery Society | Cambodian Midwives Association | Midwifery Conferences 2019 | Association of Midwives of Timor-Leste | International Midwifery Conferences | Hong Kong Midwives Association | Midwifery Conferences 2019 USA | Society of Midwives of India | Indonesian Midwives Association | Women Health Conferences | National Association of Midwives of Senegal | Pregnancy Conferences | Association of Midwives of Nigeria | Midwifery Meetings | European Midwives Association | Gynecology Conferences | Danish Association of Midwives | Estonian Midwives Association | Midwifery Conferences 2019 Australia | Federation of Finnish Midwives | Nursing Midwifery Conferences | Midwives Association of Georgia | Icelandic Midwives' Association | Midwifery Conferences 2019 UK | Sexual Health Conferences | Norwegian Nurses Association | Swedish Association of Midwives | Reproductive Medicine Conferences | Austrian Midwives Association | Midwifery Conferences 2019 | Association of Radical Midwives | Afghan Midwives Association | Women Health Conferences | Bangladesh Midwifery Society | Midwifery Conferences 2019 USA | Cambodian Midwives Association | Zhejiang Midwives' Association (An Affiliate of the Zhejiang Nurses' Association) | Midwifery Research Conferences | Gynecology Conferences
| International Midwifery Conferences | Hong Kong Midwives Association | Society of Midwives of India | Women Health Conferences | Ikatan Bidan Indonesia | Indonesian Midwives Association | Japanese Midwives Association | Midwifery Meetings | Pregnancy Conferences | Japan Academy of Midwifery | Japanese Nursing Association, Midwives' Division | Midwifery Conferences 2019 Australia | Korean Midwives Association | Sexual Health Conferences | Sarawak Midwives Association | Mongolian Midwives Association | Nursing Midwifery Conferences | New Zealand College of Midwives | Midwifery Association of Pakistan | Midwifery Conferences 2019 UK | Sri Lanka Nurse Midwives Association | Taiwan Midwives Association | Vietnamese Association of Midwives
Midwifery Companies:
Private Midwives | QT staffing Dialysis Nurses | Women Health Conferences | Nursing Informative Conferences | R & D Medical Staffing | Midwifery Conferences 2019 | Lighthouse Nursing | Action Nurses Connecticut Assignments | Nursing Midwifery Conferences | States Staffing | Midwifery Conferences 2019 USA | Pregnancy Conferences | Action Plan Medical Staffing | ADEX Medical Staffing, LLC | International Midwifery Conferences | Womens Health | Berean Healthcare Staffing | Bestaff | Women Health Conferences | BlueForce Healthcare Staffing | Gynecology Conferences | Reproductive Medicine Conferences | Nursing Midwifery Conferences | UNI Health Care Recruiters | Midwifery Meetings | Sexual Health Conferences | Maxim Healthcare | Bridge Staffing | C2 Professional Services | Midwifery Conferences 2019 Australia | Career Staff Unlimited | Cirrus Medical Staffing | Midwifery Conferences 2019 UK | Coastal Healthcare Resources Inc | Pregnancy Conferences | Midwifery Conferences 2019 UK | ConTemporary Healthcare Solutions | Midwifery Research Conferences | Continental Nurses | Westways Staffing Services Inc. | International Midwifery Conferences | WhiteGloveDelta Flex Travelers | Midwifery Conferences 2019 USA | Women Health Conferences | Delta Healthcare Placement | Midwifery Meetings | Elite Travel Nurse | Expedient Medstaff | VA Travel Nurse Corps | First Choice Medical Staffing | Women Health Conferences | Global Healthcare Services | Midwifery Conferences 2019 Australia | Tailored Healthcare Staffing | Health Source Global Staffing | Nursing Midwifery Conferences | Health Specialists | Health Providers Choice | Midwifery Conferences 2019 UK | Independent Nursing Services
Midwifery Conferences:
Nursing & Midwifery- 2018, November 13-15, 2018, London, UK; Nursing, Midwifery And Gynecology, May 23-24, 2019, Stockholm, Sweden; , 8th World Congress on Midwifery and Womens Health, March 18-19, 2019 Sydney, Australia; Conference on Nursing Science & Education, Jan 28-29, 2019, Dubai, UAE; 8th Edition of International Conference on Primary Health Care & Public Health, December 13-14, 2018, Madrid, Spain; 3rd International Conference on Women Health & Breast Cancer, February 19-20, 2019, Paris, France; Conference on Nursing and Midwifery, May 23-24, 2019, Stockholm, Sweden; 8th International Conference on Advance Nursing Practice, May 23-24, 2019, Stockholm, Sweden; 28th Edition of World Congress on Nursing Education & Research, April 25-27, 2019, London, UK; 29th Edition of International Conference on Nursing & Healthcare, September 09-10, 2019, Sydney, Australia; 34th World Conference on Nursing & Nursing Diagnosis, July 25-26, 2019, Luxembourg City, Luxembourg4th International Conference on Reproductive Health and MedicineApril 23-24, 2019 | Berlin, Germany; 6th International Congress on Emergency and Trauma Nursing, April 25-26, 2019 London, UK; 9th World Congress on Breast Cancer, April 25-26,2019 London | UK; 4th International Conference on Reproductive Health and Medicine, April 23-24, 2019 | Berlin, Germany; 48th Global Nursing & Healthcare Conference March 04-06, 2019 Barcelona, Spain; 18th World Congress on Clinical Nursing & PracticeMay 16-17,2019 Rome, Italy; 49th World Congress on Advanced Nursing Research, June 10-11, 2019 | Berlin, Germany; 6th Annual Congress on Emergency Nursing & Critical Care, July 11-12 2019 | Vienna, Austria; 27th Cancer Nursing & Nurse PractitionersConference, July 11-12 2019, Vienna, Austria; 25th World Nursing and HealthcareConference, July 11-13, 2019 Vienna, Austria; 51stWorld Congress on Men in Nursing, July 29- 30, 2019 Dublin, Ireland; 32nd World Congress on Advanced Nursing Practice, August 19-21 2019 | Zurich, Switzerland; 30th International Conference on Pediatric Nursing & Healthcare, August 19-20, 2019 Zurich | Switzerland; 25th World Congress on Nursing & Healthcare, November 08-09 , 2018 Sydney, Australia; 27th World Nursing Education Conference, November 12-14, 2018 Berlin, Germany; 22nd International Conference on Global Nursing Education & Research, November 12-13, 2018 Melbourne, Australia;
Midwifery Jobs:
Midwives | Registered Nurse | Certified Nurse Midwife | Midwifery Conferences 2019 | Nurse Case Manager | Disease Management Nurse | International Midwifery Conferences | Neonatal Nurse | Midwifery Conferences 2019 USA | Clinical Nurse Specialist | Women Health Conferences | Family Nurse Practitioner | Sexual Health Conferences | Nursing Midwifery Conferences | Midwifery Meetings | Midwifery Research Conferences | Midwifery in Medical equipment and supplies manufacturing Businesses | Midwifery Conferences 2019 Australia | Nursing Informatics Analyst | Midwifery Conferences 2019 UK | Womens Health Conferences | Nurses working in Oil and Gas extraction field | Nursing Midwifery Conferences | Reproductive Medicine Conferences | Special needs Assistant | Pregnancy Conferences | Nurse Practitioners | Paediatric Endocrinology Nurse | Midwifery Conferences 2019 UK | Nursing at wall street firms | Personal Care Services | Nursing Midwifery Conferences | Midwifery Conferences 2019 | Gynecology Conferences | Geriatrics staff Nurse | Midwifery Conferences 2019 USA | Pain Management Nurse | International Midwifery Conferences | Cardiovascular Perfusionist | Certified Haemodialysis Nurse | Sexual Health Conferences | Women Health Conferences | Midwifery Researcher | Midwifery Conferences 2019 UK | Advanced Nurse Practitioners | Midwifery Meetings | Clinical Midwifery Manager | Midwifery Conferences 2019 Australia | Psychiatric Nurse Practitioner | Head Nurse | Nursing Midwifery Conferences | Certified Registered Nurse Anaesthetist | Psychiatric Nurse | Medical Standards Management Element Technician | Midwifery Conferences 2019 UK | Womens Health Conferences | Midwifery Conferences 2019 | Healthcare Assistant | Reproductive Medicine Conferences | International Midwifery Conferences | Staff Nurse | Gynecology Conferences | Lead Theatre Practitioner | Women Health Conferences | Midwifery Meetings | Specialised Sisters | Midwifery Conferences 2019 USA | Charge Nurse | Midwifery Conferences 2019 Australia | Health Information Nurse | Nursing Midwifery Conferences | Assistant Director of Midwifery
Midwifery Hospitals:
Swedish Midwifery – Issaquah | UW Health Midwifery Clinic | Nurse Midwifery Group | Northwest Hospital Midwives Clinic | The Augury for Women's Health & Midwifery | Rose Midwifery | Mountain Midwifery Center | Valley Medical Center - Midwives Clinic | UK Midwife Clinic | Gynecology Conferences | West Houston Birth Center | Reproductive Medicine Conferences | Wellspring Midwifery Care & Birth Center | Best Start Birth Center | San Francisco Birth Center | The Midwives Clinic Of East York - Don Mills | Sexual Health Conferences | Covenant Midwives & Women's Health Center | Asia Clinic | Midwifery Research Conferences | Barefoot Birth | Labor of Love Birth Center | Sky Valley Midwifery, PLLC | Providence Women's Clinic - East Portland | Midwives of New Jersey